Posted on 27th March 2012
The music video I made for UK hip-hop artist, Bowza, is finally up on YouTube.
It was done on zero-budget; just me armed with my Canon 5D mk2. We used whatever locations we had available (or could find) in and around East London such as Westfield Stratford City.
There was a story to it, but being Bowza's first time "acting" he had cold feet and so we didn't get to film those parts, unfortunately. I think it still works as a first chapter to him beginning to put his "Big Plans" into action, and I left it with a "to be continued" to leave room for Bowza's future success and music videos documenting it.
All editing and post was done in Final Cut Pro X — My first time using it since OS X Lion messed up my old Final Cut Studio. I have mixed feelings about it but I'll save that for a later blog post!
I shot the video at 30fps, and then conformed it to 24fps to give it that very subtle slow, dream-like look. I also went with a more orangey-golden colour grade and lots of flashes of light to represent the sun rising.
This is the first "production" under Ahmco. Once the Ahmco site is blog-ified there will be a more detailed post about this project (and others!).
Here's the music video: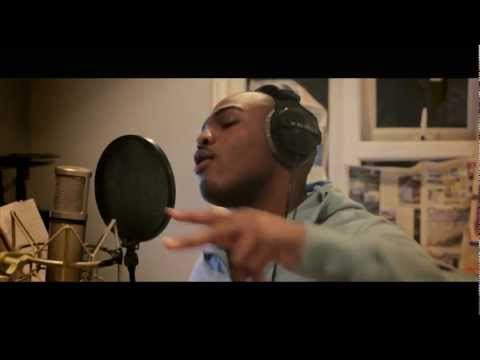 Posted on 23rd February 2012
I'm going to try to regularly update my blog with more personal things. After all, it is Aqeel's blog.
I always share work that I've done recently or that I'm currently doing but I thought it might be interesting to share some work I did as a young child (just for the record, I am still a kid but I mean age wise).
I have loads of drawings I did all the way from when I was a toddler up until now. The videos I "directed" as a kid are a bit more difficult as they're on tapes hidden all over the house and they're mixed in with the hundreds of family home videos. I'll try to unearth them and convince my little brother and sister (who I forced to act in them and do silly things) that I can share them.
Anyway, here's some drawings that are sort-of relevant as Mother's Day is in a few weeks (in the UK).
As you've probably guessed from the post title, it was a book I made for my mum when I was about four years old. My drawing and handwriting hasn't improved much since then!
There also doesn't seem to be any structure to this "book" I made. Again, pretty much what present-day Aqeel still does — getting bored too quickly.
Has anybody else still got drawings and art work they did as children? Please share them with me on Twitter or Facebook!
And Mum, I love you!
Posted on 21st February 2012
I've been busy planning my business, Ahmco. Although it's a creative video agency, the business/legal side of things got me feeling a bit creatively drained.
I had recently got back in contact with an old school friend, who is now a rapper going by the name of Bowza. He asked if I could direct a music video for him for any track of my choice from his mixtape. The only restriction: it's zero budget.
One of my philosophies, and something that is a part of Ahmco's manifesto, is that we make videos and films of the highest quality with the least amount of resources. That doesn't mean deliberately limit yourself or try to build a skyscraper for a penny. However, just throwing money on expensive cameras, effects and other resources doesn't necessarily make something good (the Transformers movies, anyone?).
I thought it would be a great creative challenge — just me armed with my Canon 5D, a tripod, a track and a reflector. Making do with whatever light, people and locations we had available.
The music video is currently being edited, but here's a little video of a freestyle Bowza did on the side while we were shooting: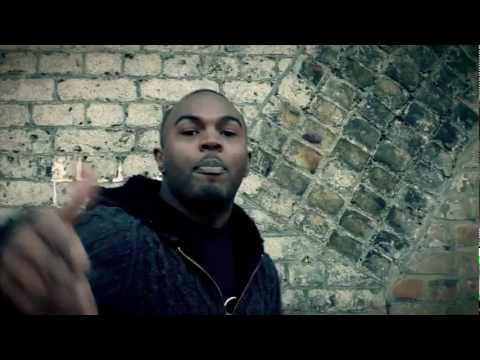 Watch on YouTube: http://ahm.co/bzf1
Posted on 24th September 2011
Many people have (or more like had) been requesting Shattered Pieces on Vimeo. I've finally got round to doing it. Those that wanted it probably don't care anymore or have watched it on YouTube already. Sorry!

I've uploaded a higher quality video compared to the YouTube version. It took FOREVER to upload. That along with Vimeo's super quality — watch it again if you already have!
Check it out here: http://vimeo.com/ahmco/sp

Also, you might have noticed the new logo at the start. What is Ahmco? Well, Ahmco is my new film and video production business.

It was getting confusing having Aqeel Ahmed the Person (me!) and Aqeel Ahmed the Brand, so I've decided to split them up, and work under the name of the production business, Ahmco.
We'll be providing services such as TV commercials, music videos, corporate videos, films and animation. It's basically "Aqeel: The company"

Check out the website with showreel: http://ahm.co

This also means that this website will now become more personal and less about work. We'll see if I can keep it to myself!
Posted on 17th April 2011
Two weeks ago, I participated in the Sci-Fi London 48 Hour Film Challenge, where you have to make a film in (you've guessed it) 48 hours.
I was in Team Bower Rangers, led by director Josh Bower. I served as VFX guy and graphic design (logo and posters that appear in the film).

It was a great experience trying to come up with a story, shoot it and edit it all within such a small space of time.
The brief was to include the following (random) things:
Title:

W.A.N.T.
Dialogue:

"I put whiskey in my milk to kill the germs."
Props:

A white mug with a broken handle containing a blue/purple liquid, into which a character puts powder (or granules)





And, here's the final film: http://aql.tv/WANT






Posted on 15th March 2011

I've got great news! Oh wait, you've just read the title of this post, haven't you? Darn. Anyway, yes, Shattered Pieces is going to be screened at East End Film Festival 2011. It's extra special as it's a great festival and it's finally going to be shown in the place I call home; London's East End.

UPDATE:

The festival will be from 27 April to 2 May 2011. Shattered Pieces will be shown at 20:30 on Friday 29 April at Genesis Cinema (on Mile End Road, Whitechapel). Tickets will be available from 30 March on their website.